The online space is evolving so quickly that is is impossible to accurately predict the where mobile technology is heading in the future.
Check out Creative Web Solutions take on what we believe will be trending or advancing in 2012 when it comes to mobile based technology.
1] Money Transfer:
This refers to people sending money via SMS messages and other mobile means. Like mobile payments, this service has more appeal in developing markets for now. However, there WILL come a time when even using your debit card seems passé, while paying for something with actual cash seems downright ancient.
2] Location-Based Services:
Location-based services strive to deliver constant features and functionalities in tune with the user's context, taking into account the user's location, personal preference, gender, age, profession, intention and so on, thus offering a more-intelligent user experience than basic location services can. Gartner analysts believe context-aware services are a key trend for mobile apps, and location is a key enabler of that.
When it comes to social networking, there are still far too many services to choose from, fragmenting the market. Friends on Google are often different than those on Brightkite or on Foursquare. But LBS extends to more than social networks – it includes any application that taps into your phone's GPS capabilities to offer up location-based services of any kind. Gartner says this will be one of the most disruptive technologies in the future, with a user base growing to 526 million next year.
3] Mobile Search:
No, mobile search isn't new to us, but expect it to get shaken up a bit. Gartner predicts that consumers won't necessarily be sticking with the search services they know and use on the Web (Google, Bing, Yahoo) and instead experiment with using a few different search providers that have "unique technologies" for mobile search.
To bring mobile search to the next level, the apps would allow users to take actions based on the result, such as making a call or reservation, buying a ticket, placing an order, and so on. Gartner advises search providers to build the experience around mobile to allow users access to immediate results and to take actions, given the short time span users have. Mobile device vendors should partner with or acquire promising search providers to integrate the technology, preferably at the platform layer, to offer a differentiated user experience.
4] Mobile Browsing:
Saying that mobile browsing technologies will be heavily used in the future sounds a little bit like stating the obvious. But as Gartner notes, mobile browsing capabilities currently exist only on 60%+ of handsets today. By 2013, that number will climb to 80%, meaning that those who are still using the app-less,more basic feature phones will still be joining the mobile web in mass numbers over the coming years. That's also good news for web developers who can build mobile web applications to cater to this bunch as opposed to focusing all their efforts into building apps for the numerous mobile platforms like the iPhone, Android, RIM, and others.
5] Mobile Health Monitoring:
Another technology whose impact will be felt more heavily in developing markets, mobile health monitoring is still at an early stage of maturity and implementation says Gartner. Project rollouts have been limited to pilot projects for now, but in the coming years the industry will begin to monetize these efforts by offering mobile health care monitoring products, services, and solutions to various care delivery organizations.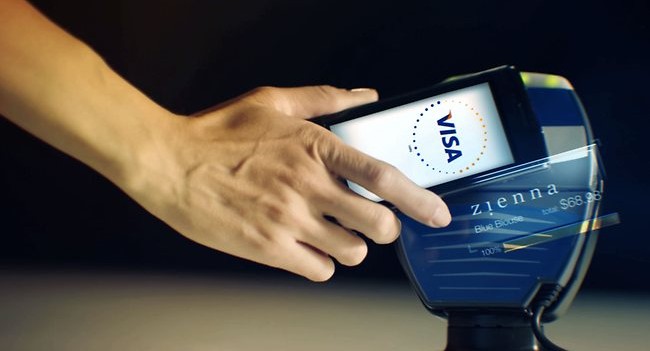 6] Mobile Payments:
Like mobile transfers, mobile payments are more common in developing markets at the moment, but that is quickly changing. Yet even as this type of service grows, Gartner admits there will be challenges. Mobile payments will be a "highly fragmented market" where there will not be "standard practices of deployment," notes the report. That makes it sound like this is one technology that will still need some work, even when 2012 rolls around. In order to get consumers on board, payment solution providers need to address ease-of-use for users and ease-of-implementation for customers without compromising security.
7] Near Field Communications (NFC):
More popular in some European and Asian markets than in the U.S. or U.K, NFC still isn't a standard feature on many of today's phones. That may be about to change, too. In late 2010, Gartner says that NFC-enabled phones will begin to ship in volume, with Asia leading deployments, followed by Europe and North America. There are also rumours that the new P and IPhone will launch with NFC chips.
8] Mobile Advertising:
Also not new but growing fast, mobile advertising is one of the most important ways to monetize mobile content. Total spending on mobile advertising in 2008 was $530.2 million and it will grow to $7.5 billion in 2012. And mobile advertising will also be used by companies alongside their other campaigns including TV, radio, print, and outdoors.
9] Mobile Instant Messaging:
Gartner says that latent user demand and market conditions are conductive to mobile IM's future adoption. It will appeal to developing markets where mobile phones are often the only connectivity device a user owns. But will it be a major app in 2012? It seems that SMS (and blackberry) is still the service to beat, especially in the developing world. Other apps that allow all mobile users to communicate include Whatsapp, which is trending extremely fast. We'll have to wait and see on this one.
10] Mobile Music:
Sure, you have the iPhone, but what about your other options? What about mobile music services – especially those for non-iPhone devices? We're still waiting on Spotify in the U.S., for example, and their competition too. Gartner says that we're beginning to see new innovative models in this area that will include both device (think "Comes with Music") and service bundles.